Classes
Upcoming Classes…
2018  Classes
Holiday Patio Planter Workshop
Interested in adding some dazzle to your front porch this holiday season?  In this workshop we will provide all the greens, bows, twigs and glitter you will need to create a beautiful 15" patio container.  Bring your creativity and we'll clean up the mess! Class fee includes (1) 15" container.  Class will be indoors at the nursery.
Instructor:  Elizabeth Wendland, Manager
Option 1:           Thursday, November 15                        4:00 – 5:00 p.m.
Option 2:           Saturday, November 17             10:00 – 11:00 a.m. – Only a few spots left open for this date
Option 3:           Saturday, November 17             12Noon – 1:00 p.m.
Option 4:           Wednesday, November 28                     4:00 – 5:00 p.m.
Option 5:           Friday, November 30                             4:00 – 5:00 p.m.
Option 6:           Saturday December 1                            10:30 – 11:30 a.m. – This date is now full and has wait list
Fee: Germantown or Menomonee Falls Resident fee charge is $28 / Non-Resident fee is $33
REGISTRATION NOW OPEN!  We are filling up fast, space is limited!
We do have private class options available for groups of 10 or more, inquire today for details.
Sign up thru Germantown or Menomonee Fall Park and Rec Department or call our offices to pre-register.
Please sign up 1 week prior to class start date.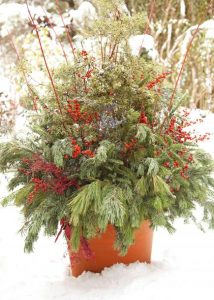 NEW CLASSES COMING SPRING 2019! 
Please check back in January for list of upcoming events!